Interior
Let us help remake your interior appearance.

---

Exterior
Your home or business, we can do it!
---

Cabinets
Kitchen, bathroom, or outdoor cabinets, we can help.
---

Fences
Metal or wood fences we can do them all.
---

Decks
We can stain protect or paint your deck.

---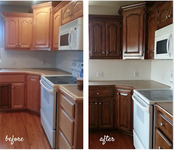 Restoration
Let us give your old furniture, doors, or any other wood work a new finish.

---

Garage Doors
Refreshen your homes curb appeal with a new coat of paint that will also assist with
the safe guard of your garage door from the elements.
---

Wallpaper Removal and Clean up.
Removing wallpaper can be a hassle, especially if it is your first time doing it.
Let us come and take the work load off you.


---

Concrete Floors and Walkways
No need to paint your floor to give it a new look, we also do pressure washing and staining of concrete.
---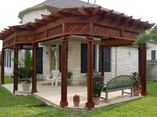 Trellis
We can paint or stain your trellis, overhangs and many more exterior designs.

---

Pressure Washing
Concrete, Fences, Sheds, Exterior walls, Roofs, and much more.
---